"Superbook" is an anime television series from the early 1980s. In the new edition, the animated series tells the adventurous journey through the Bible in an exciting and vivid way in contemporary animation style. The colourful and vivid series brings the Bible to life for the whole family with easy-to-understand videos, rousing songs to sing and dance along with entertaining games. The series is recom-mended for children from 6 years of age (FSK 6).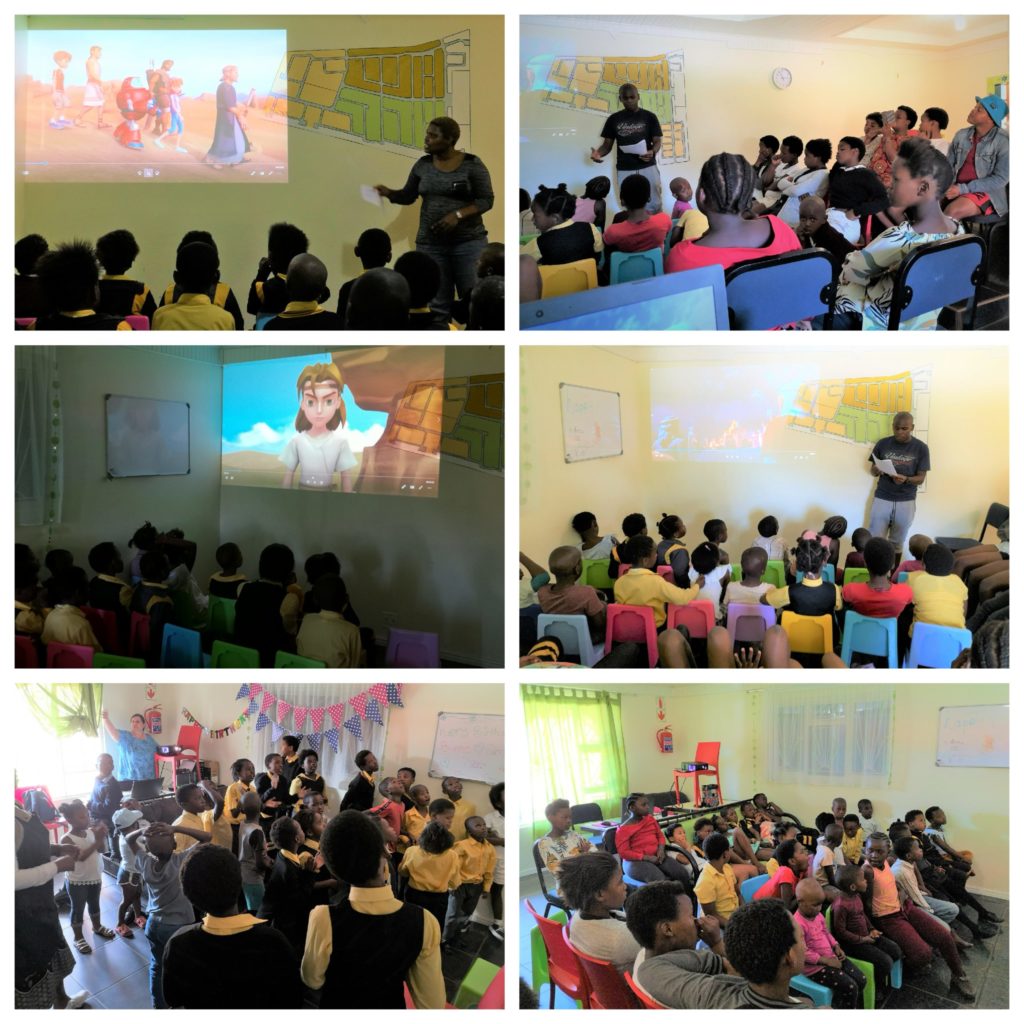 Together with the little robot Gizmo, two children discover a "super book" into which they are sucked. They end up in times long past, namely in the world of the Old Testament, and now experience the stories up close. With episodes from the Emmy-nominated Super Book cartoon series like David and Goliath, Daniel in the Lion's Den, The Miracles of Jesus, The First Christmas, He Is Risen and more!
Wednesdays, if the learning material allows, is our "Superbook afternoon". It's prepared by a small Clever Kids-team. So that the young viewers also understand what the stories are about, the experiences are briefly summarized again in the mother tongue Xhosa. We go into the different focal points of the stories, such as friendship, courage, honesty, trust and use them in conversation to encourage and guide the children.